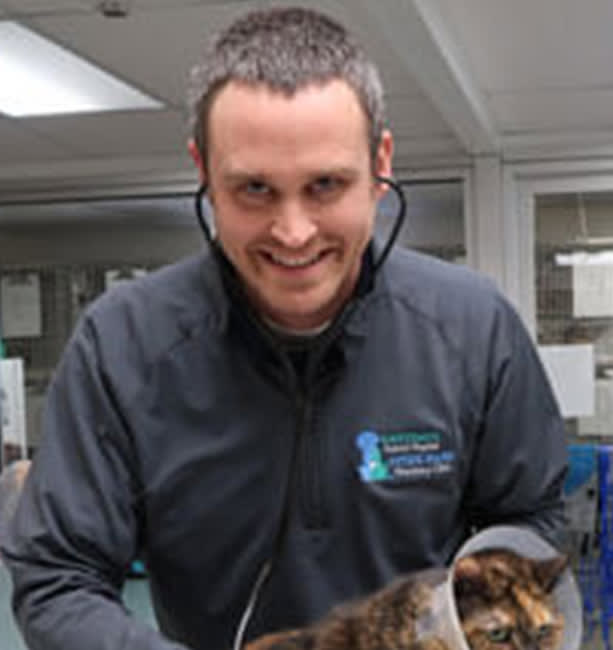 Dr. Hall
Dr. Hall joined the practice spring of 2016 and has been a wonderful addition to our already great staff. Dr. Hall lives with his wife and four children in the Anderson area. He comes to our practice with 9 years of veterinary experience. Dr. Hall is a 2007 graduate of The University of Illinois College of Veterinary Medicine. He received his undergraduate degree from Wheaton College.
Dr. Hall enjoys spending his spare time with his family and spending time outdoors. His areas of interest within veterinary medicine are ophthalmology and surgery.
New Patients Welcome
At Hyde Park Veterinary Clinic, we are always accepting new patients. Our experienced veterinary team are passionate about the health of companion animals from across Cincinnati Contact us to book your pet's first visit.