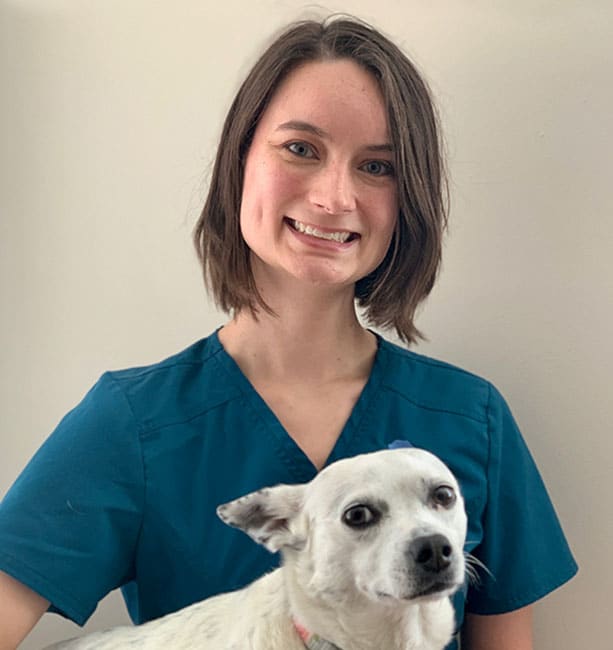 Dr. Curtis
Dr. Hailey Curtis joined our practice in June of 2021. She graduated with her B.S. in Zoology from the Ohio State University in 2017, and then again with her Doctorate of Veterinary Medicine in 2021. Her special interests include dentistry and nutrition.
At home, she and her partner have a dog named Rosie and a cat named Roo. She is also a member of the American Veterinary Medical Association, Ohio Veterinary Medical Association, and is both Fear Free and USDA certified.
When not at work, Dr. Curtis enjoys spending her time hiking, traveling, exercising, drawing, and reading.
New Patients Welcome
At Hyde Park Veterinary Clinic, we are always accepting new patients. Our experienced veterinary team are passionate about the health of companion animals from across Cincinnati Contact us to book your pet's first visit.