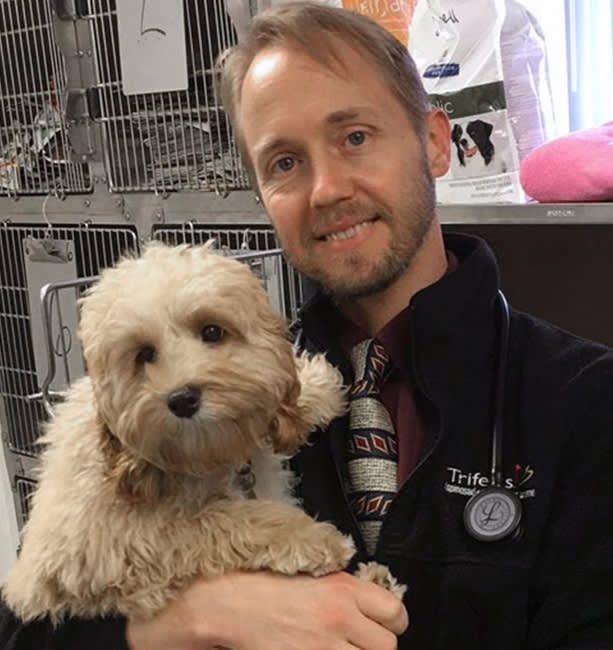 Dr. Frick
Dr. Stacey Frick is a 1999 graduate of Ross University School of Veterinary Medicine. He is a recipient of awards for small animal anesthesia and has lectured on topics at the local and state levels as well as internationally. Dr. Frick is a past president of the Cincinnati Veterinary Medical Association and is a member of the American Veterinary Medical Association. Since joining Eastgate Animal Hospital in 2002, Dr. Frick has been thankful to have developed such great relationships with the wonderful clients and patients of the hospital.
Dr. Frick is also fortunate to have many surrounding veterinarians refer surgical cases to him for advanced procedures such as abdominal and orthopedic surgeries. Dr. Frick is passionate about client communication and patient pain management. "At Eastgate Animal Hospital, we truly care about our patients and the people that love them, and I think that comes through in our practice," says Dr. Frick.
New Patients Welcome
At Hyde Park Veterinary Clinic, we are always accepting new patients. Our experienced veterinary team are passionate about the health of companion animals from across Cincinnati Contact us to book your pet's first visit.